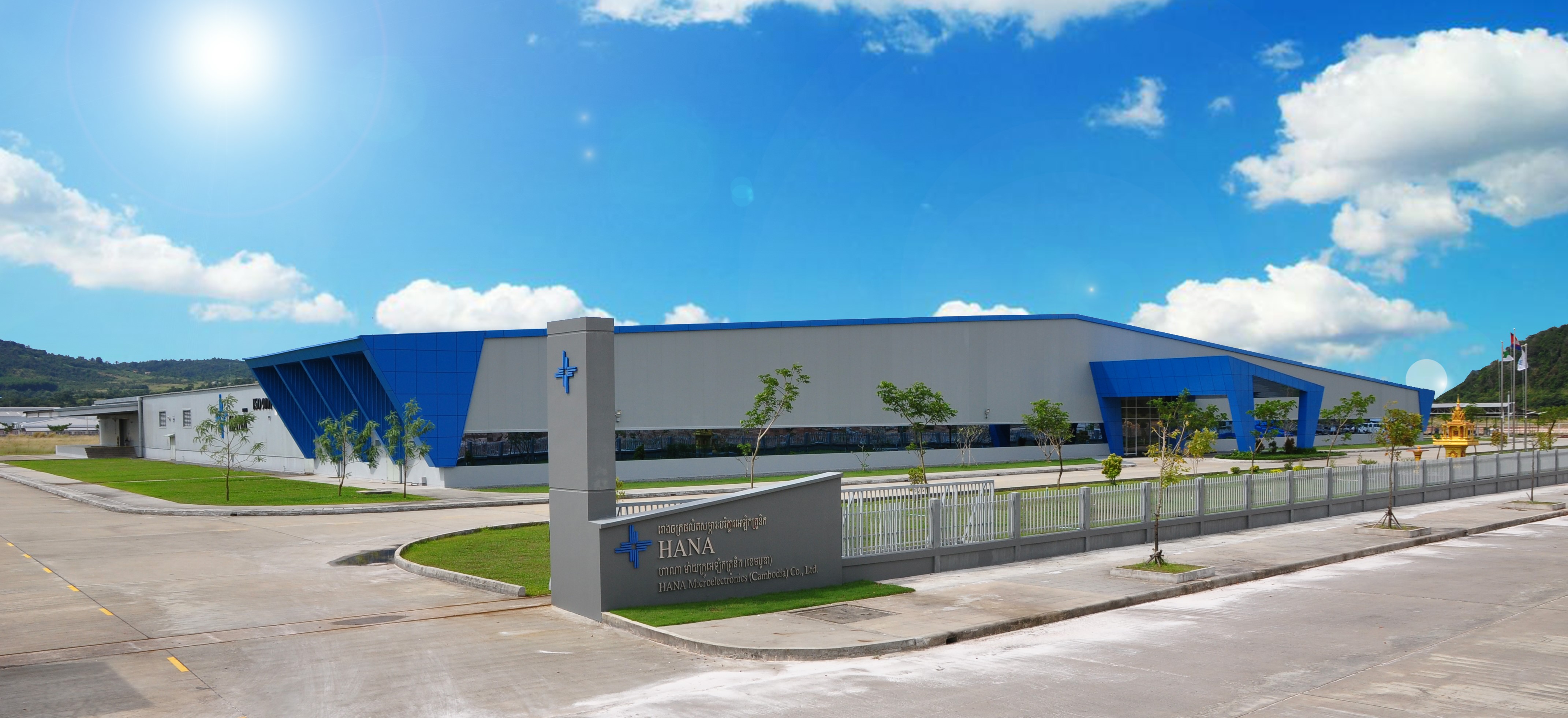 Hana Microelectronics (Cambodia) Co., Ltd.
---
ELECTRONIC MANUFACTURING SERVICES
Located at Koh Kong Special Economic Zone (KKSEZ). Koh Kong Province, Cambodia, 400 KM Southeast of Bangkok and 2 KM from Thai border, Ban Hadlek, Klongyai District, Trad Province. Land size for phase I is 120,000 sq.m. This factory is capable to accommodate more than 2,000 employees. Factory certified ISO 9001: 2015 and TL9000.